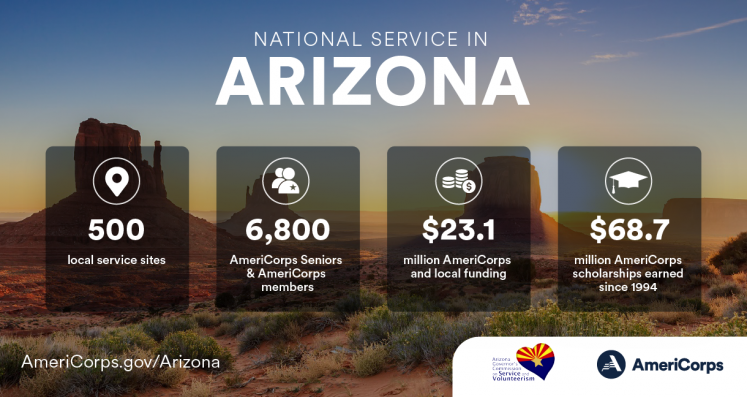 View the 2021 Arizona Year in Review Full Report
The AmeriCorps State and National program is a nationwide network of outreach and service organizations that engage members in tackling a multitude of problems facing many communities today. Funding for programs is distributed by the Corporation for National & Community Service (CNCS) for both operating costs, as well as to pay members a stipend for their service. Upon the successful completion of service, members receive an education award to continue to learn, grow, and thrive.
Click here to learn more about the benefits of AmeriCorps.
For further information about AmeriCorps in Arizona and how to get involved, please contact Emily Litchfield.
Opportunities to Serve in AmeriCorps
Additional & all branches of AmeriCorps post member openings on the My AmeriCorps Member Openings website. These postings can be filtered by Program Name, Program Type, and Location.